The Mind of the Dolphins
A novel by Jeff Pages
Available free of charge as a PDF ebook here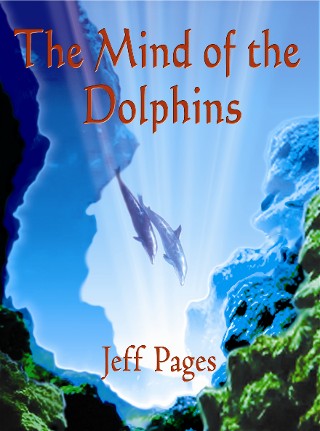 For a million years the Dolphins have been at the heart of the Delphinidae creed, providing wisdom and solace along with their gift of telepathic empathy. But behind their collective consciousness lies a dark secret, a poisoned chalice threatening both their galaxy and ours.
Caught in a tangled web of subterfuge and lies, Mark, Chris, Damon and Pip, along with the irrepressible Frank Halliday, must each face their own demons as they seek the Path to the Truth, a path leading them into the dark realm of Sheol and the mysterious City of Towers.
Set three years after the conclusion of Jeff's first two novels, Barefoot Times and Call of the Delphinidae, The Mind of the Dolphins takes the reader on a wild adventure, where the distinction between friend and foe becomes increasingly blurred with every twist and turn along the way.

Welcome to the Mind of the Dolphins Website
The Mind of the Dolphins is the third volume in the Barefoot Times series, and is a somewhat darker tale than its predecessors. Expect pain, suffering, even death, but with a lot of good humour in between. Many of the cast from Barefoot Times and Call of the Delphinidae are back, along with some new ones just to make life interesting.
Here you'll find a preview of the first chapter and some additional background material about this new book.
Vital Statistics
Publisher: Zeus Publications
ISBN: 978-1-921240-76-8
Pages: 438
Words: 134,000