Welcome to the Barefoot Times Series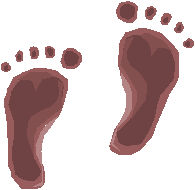 Join the Collins family and friends on their journey across worlds and galaxies, confronting ancient foes as they unravel the mysteries of the universe. Discovering the key to faster-than-light travel, they encounter other civilisations inhabiting the cosmos and the dark secrets they hide. But be warned; all's not as it seems, for truth so often is in the eye of the beholder and the distinction between hero and villain can be as nebulous as smoke.
Like the author, many of the characters are always barefoot, with the textures and sensations underfoot adding an extra dimension to the story's ambience.
Click on the covers below for information on each book
The first five novels are available from Zeus Publications as A5 trade paperbacks and e-books, with Rise of the Gomeral due for release in 2018.
Plight of the Tivinel is also available from Amazon.
Praise for the series
"Cry of the Bunyips is a well-written science fiction novel, tangling well-written characters in realistic and believable settings with the solid and well-thought-out science. Jeff Pages has, once again, created a masterpiece which can be read again and again without losing its beauty and clarity." - Jashank Jeremy
"Cry of the Bunyips is an exciting journey of discovery. In the context of a hotbed of political intrigue and power play, the story of the humble bunyip reflects the interesting dynamics of cultural understanding and acceptance. This tale challenges the reader's perceptions and provides enlightenment through an uplifting and surprising conclusion. A hearty read." - Jude Constable
"Just finished reading Cry of the Bunyips, the latest novel in the Barefoot Times series by our fellow barefooter Jeff Pages. Once again he has shown himself a master of twists and turns in vivid outer worlds with colorful, unpredictable characters. For those who enjoy a good yarn involving barefoot characters, I highly recommend it. Start with the first book though, lest you get lost in Sheol :)" - Marco Peel
"Now, at last, comes the fourth book in the Barefoot Times series by Jeff Pages. This volume has all the wonderful twists and turns you have come to expect from Jeff Pages, but, this time, there is the twist of all twists. It concerns those supposedly passive little creatures called bunyips we first meet in Call of the Delphinidae. They're not what they seem; but, that's all I'm going to say about them. Like the other books before, it's not strictly necessary to have read the previous volumes to get your teeth in to this one; and, that's the wonderful thing about Jeff Pages' books, each one can stand on its own. This latest offering will please those who want good clean barefoot fun; for you see, practically all the characters in this latest volume are barefoot. That's a true indicator of Jeff Pages' quality work. This book does not lack for excitement or suspense. There's plenty of that for you here; for, from page to page, (and true to form with Jeff's previous volumes), just when you reckon you've got worked out what's coming, you find out that you haven't. This is a volume you won't want to put down, even for your next meal. This, as with Jeff's other works, is a must read." - Ray Foret Jr
"This is my favourite Science Fiction series. The characters are well thought out and exceptionally compelling. As an author myself, I know how hard developing a compelling story can be, but Jeff has truly mastered it in every way. With each book, you get a better understanding of the characters as individuals. Even the fictional elements of the story feel like they should be real. Jeff's last book, The Mind of the Dolphins, was so engaging I was eager for more, even as I was finishing the last page. To hear that another book is in the works is a thrill in itself. I can't wait to read his latest work!" - Tim Mills
"I loved your book, and I thank you for signing it, congratulations on your trilogy, don't stop writing, the books are so good. I still lose myself in your stories, and become part of them." - Barbara Cameron
"This third book was even better than the first two. I thoroughly enjoyed it. It had all the necessary adventure elements, plus the star-dimmer is a cool sci-fi concept and weapon." - Alex Gladstone
About the author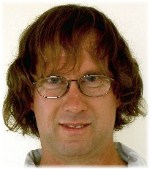 Click here for a brief autobiography.