Plight of the Tivinel
News
25th February 2020
Zeus Publications are sadly closing down so this book will no longer be available through them. Instead it can be downloaded free of charge as a PDF ebook by following the link on the book's home page.
18th July 2015
Fifteen enthusiastic supporters braved the cold and wet for the book launch this evening at the Made Brus Mexican restaurant in Woy Woy.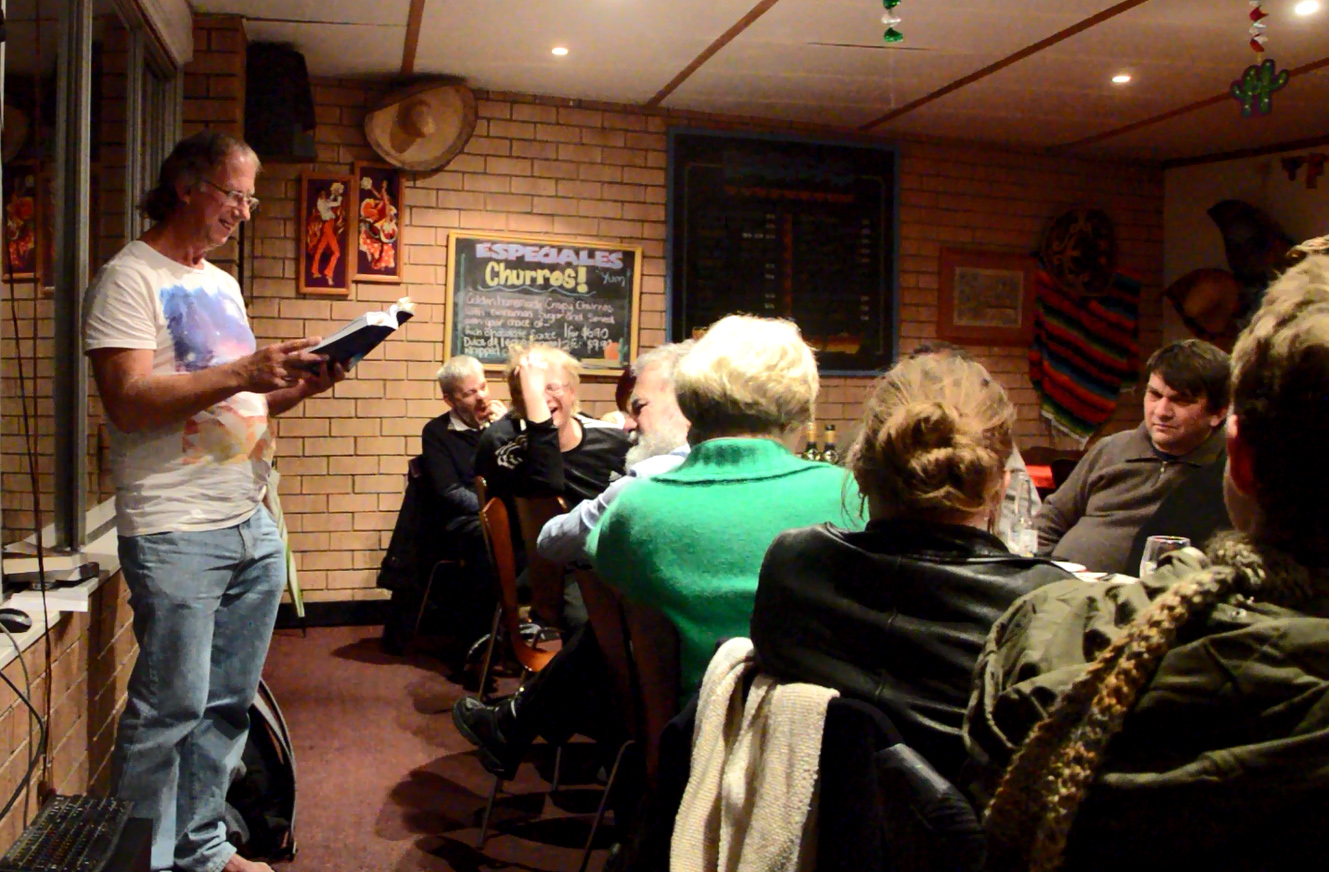 The video of the reading can be downloaded here (200MB) or just the audio here (4.6MB).
16th June 2015
Plight of the Tivinel has been released! It's available in print and e-book form from Zeus Publications, and in print form from Amazon and other international print-on-demand services.
5th May 2015
The book is now in the print queue and is expected to be released in late May or early June.
4th May 2015
The cover design is done and can be seen on the home page.
27th April 2015
All my proof-reading is done, now waiting on the cover design.
13th April 2015
I've received back the edited proofs for final checking.
19th March 2015
Editing of the book is now underway.
17th February 2015
While waiting for the editing to start, I've added some stock image likenesses of Pip, Pedro, Peter, Joel and Loraine to their respective pages on this site, which are pretty close to how I imagine the characters to look in their respective time lines (Pip, Joel and Loraine in 2071, Pedro and Peter aged fourteen in 1989). What do you think?
30th November 2014
I've made a start on the next book, which is really a continuation of this one. Its title will be Rise of the ??? - the last word won't be revealed until after publication of Plight of the Tivinel, for reasons that will become obvious.
14th October 2014
A contract has been signed with Zeus Publications for the publication of this book.
23rd August 2014
The manuscript is finally finished, although the storyline grew a lot more depth in the last few chapters than I could do justice to while wrapping things up, so there'll be an almost immediate sequel once all the revision's done.
13th April 2014
Starting Part Four, the end is in sight.
5th December 2013
Starting Part Three, things are moving along nicely now.
30th September 2013
Part One is now finished, yay! Just passed 30,000 words.
10th August 2013
Making a start on Part Two, but still more work to do on Part One.
27th November 2011
Making a tentative start on a sequel to Cry of the Bunyips.